Global Management Programme in Operations and Supply Chain
The Indian School of Business
Global Management Programme
Offered by the Indian School of Business
USD 3,250 per term
4 terms. Finish in up to 3 years. One-time registration fee of USD 1,000 applicable.
100% online
Hands-on learning from anywhere, no travel required
Taught in English
Engage in group discussions with professors and peers
Learn in-demand operations and supply chain skills and earn a valuable career credential from a top-ranked, research-driven business school.
In this programme, you'll gain a comprehensive understanding of the entire operations and supply chain ecosystem and develop a strategic outlook for how to manage operations and supply chain in a company. The programme, designed by renowned faculty of one of the top B schools in India, offers state-of-the-art simulations and interactions with industry leaders throughout the programme.
As you advance through the programme, you'll learn how to leverage data for making business decisions, create business models for strategic management, and design resilient and responsive supply chains. You'll also learn advanced business analytics and become familiar with emerging trends in the operations and supply chain industry.
What makes this Global Management Programme unique?
Offered by ISB's Munjal Institute for Global Manufacturing
This programme is offered by the Munjal Institute for Global Manufacturing, an institute established within the Indian School of Business to raise the level of manufacturing globally through operational excellence and innovation. Munjal Institute for Global Manufacturing has an affiliation with MIT Sloan School of Management.
Learn directly from renowned faculty from a leading institute across the globe.
Learn directly from ISB's resident faculty and renowned visiting faculty from other leading global B schools, along with industry experts. The visiting faculty are from renowned business schools such as Fox School of Business, Temple University, USA, Baruch College, Zicklin School of Business, USA and McCombs School of Business, University of Texas, USA.
Apply your skills to real-world scenarios
The programme shall adopt interactive learning pedagogies and emphasise on action and application rather than lecture and theory, giving insights into emerging trends in business focusing on new economies. The pedagogy will involve the integration of faculty lectures with case study discussions, simulations and group activities.
More about the programme:
Deeply engaging experience with 45 hours of tailored online content and 30 hours of direct faculty interaction on Digital Leadership, Essentials of Management: Business Analytics, Managerial Economics, Strategic Change Management​, Negotiations, Leading Teams and Marketing Strategy, Branding and Pricing, from world-class faculty in just 12 weeks.
Enrich your resume with accredited certifications from the Indian School of Business, a premier business school ranked first in India. Gain job-relevant skills.
Set your own learning pace; No compromises; study from anywhere.
Gain from a truly global set of peers; immerse in the 'learning loop' of gaining knowledge, practising, getting feedback and reflecting; all during the course.
Gain industry-leading expertise at breakthrough prices. Pay and get a certificate as you go - each time you take a term, pay tuition for that term only and earn a certificate on completion. If a scheduling conflict arises, you are free to take a term off, and you won't be charged during that term. Complete the course over three years.
On completion of the programme you get the following alumni benefits:

Life-long access to personal ISB email id
Access to ISB Management Brief
Discounted executive education program
Membership of Special Interest Group (SIG)
Library Resource Usage on payment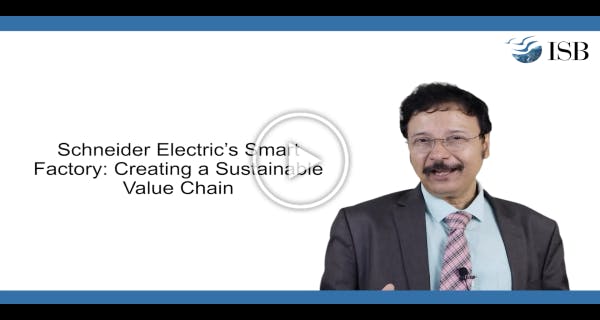 Masterclass: Creating a Sustainable Value Chain
Watch this brief video of Prof. Chandan Choudhary, Professor of Operations Management and Information Systems (Practice), explaining a case study about Schneider Electric converting a traditional factory into a Smart factory along with Anil Chaudhry, Managing Director and Zone President of Schneider Electric, India.
Watch video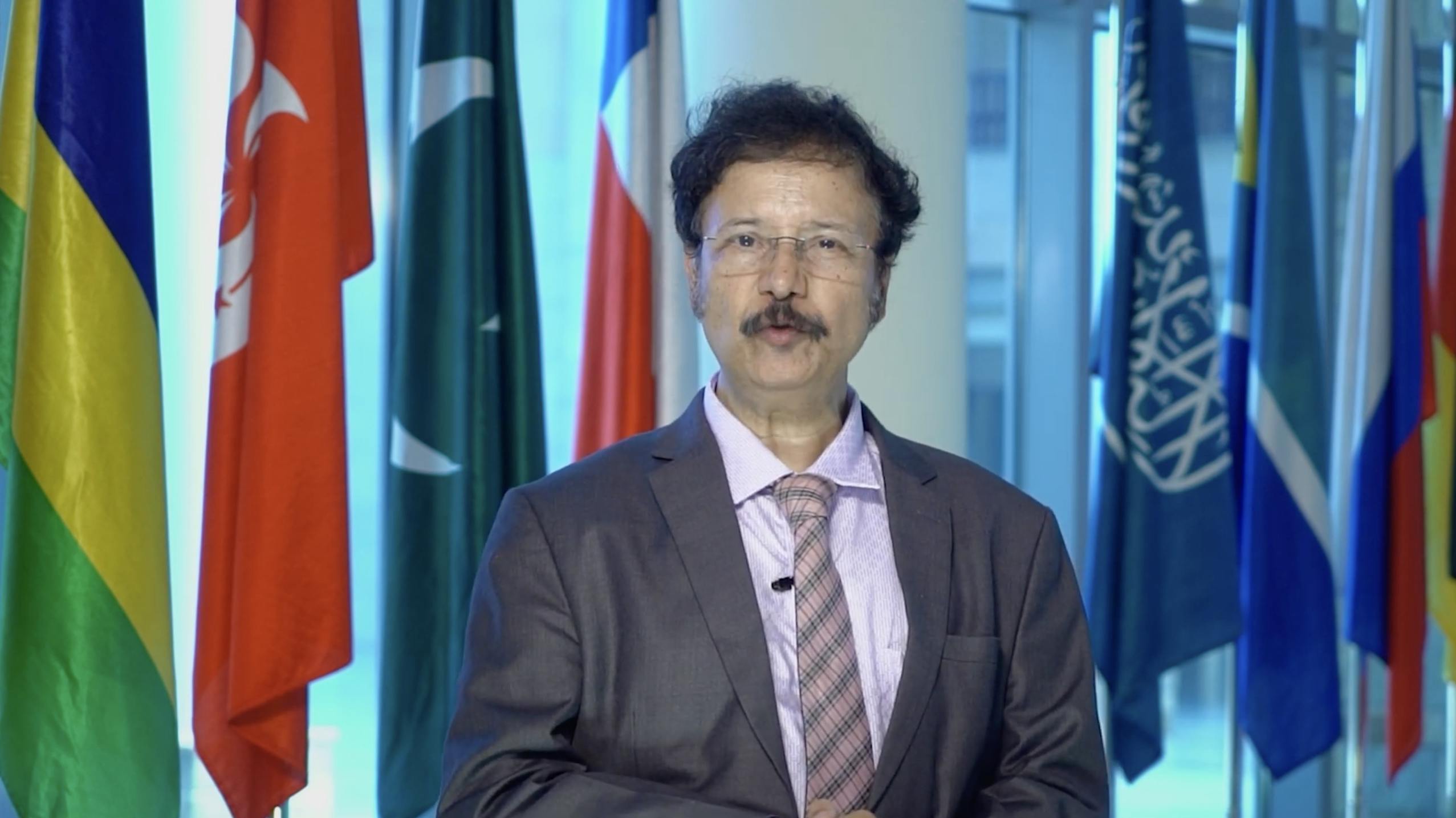 Get empowered to lead or build businesses in operations & supply chain sector
Hear from Chandan Chowdhury, Professor of Operations Management and Information Systems (Practice) at the Indian School of Business about the key features of the Global Management Programme in Operations and Supply Chain.
Frequently Asked Questions
Coursera does not grant credit, and does not represent that any institution other than the degree granting institution will recognize the credit or credential awarded by the institution; the decision to grant, accept, or transfer credit is subject to the sole and absolute discretion of an educational institution.
We encourage you to investigate whether this degree meets your academic and/or professional needs before applying.