Meta Database Engineer Professional Certificate
Launch your career as a Database Engineer. Build job-ready skills for an in-demand career and earn a credential from Meta. No degree or experience required to get started.

What you will learn
Demonstrate proficiency of SQL syntax and explain how it's used to interact with a database.

Create databases from scratch and learn how to add, manage and optimize your database.

Write database driven applications in Python to connect clients to MySQL databases.

Develop a working knowledge of advanced data modeling concepts.
---
Skills you will gain
SQL and Python syntax

database management

database administration

MySQL

Tabular records

Database (DBMS)

Linux

Web Development

Bash (Unix Shell)

Github

Version Control

Data Management
About this Professional Certificate
Want to get started in the world of database engineering? This program is taught by industry-recognized experts at Meta. You'll learn the key skills required to create, manage and manipulate databases, as well as industry-standard programming languages and software such as SQL, Python, and Django. Upon completion, you'll get exclusive access to the Meta Career Programs Job Board—a job search platform that connects you with 200+ employers who have committed to sourcing talent through Meta's certificate programs, as well as career support resources to help you with your job search. In this program, you'll learn: Core techniques and methods to structure and manage databases. Advanced techniques to write database driven applications and advanced data modeling concepts. MySQL database management system (DBMS) and data creation, querying and manipulation. How to code and use Python Syntax How to prepare for technical interviews for database engineer roles. Any third-party trademarks and other intellectual property (including logos and icons) referenced in the learning experience remain the property of their respective owners. Unless specifically identified as such, Coursera's use of third-party intellectual property does not indicate any relationship, sponsorship, or endorsement between Coursera and the owners of these trademarks or other intellectual property.
Applied Learning Project
You'll complete a series of 5 projects in which you will demonstrate your proficiency in different aspects of database engineering.
You'll demonstrate your skills with database normalization by structuring your own relational database by defining relationships between entities and developing relational schema.
This is followed by a stored procedure project in which you'll demonstrate your competency in SQL automation by writing a stored procedure to solve real world problems. After developing your skills in Python, you'll create a Python application to administer a MySQL database and program its interactions with clients.
In the next project, you are required to apply data modeling to a real-world project by enacting advanced data modeling concepts such as automation, storage and optimization.
Finally, you'll be tasked with creating a MySQL database solution for an app by drawing on the knowledge and skills that they have gained throughout the program.
Shareable Certificate
Earn a Certificate upon completion
100% online courses
Start instantly and learn at your own schedule.
Flexible Schedule
Set and maintain flexible deadlines.
Approximately 6 months to complete
Suggested pace of 6 hours/week
Shareable Certificate
Earn a Certificate upon completion
100% online courses
Start instantly and learn at your own schedule.
Flexible Schedule
Set and maintain flexible deadlines.
Approximately 6 months to complete
Suggested pace of 6 hours/week
What is a Professional Certificate?
Build the Skills to Get Job Ready
Whether you're looking to start a new career, or change your current one, Professional Certificates on Coursera help you become job ready. Learn at your own pace, whenever and wherever it's most convenient for you. Enroll today and explore a new career path with a 7 day free trial. You can pause your learning or end your subscription at any time.
Hands-On Projects
Apply your skills with hands-on projects and build a portfolio that showcases your job readiness to potential employers. You'll need to successfully finish the project(s) to earn your Certificate.
Earn a Career Credential
When you complete all of the courses in the program, you'll earn a Certificate to share with your professional network as well as unlock access to career support resources to help you kickstart your new career. Many Professional Certificates have hiring partners that recognize the Professional Certificate credential and others can help prepare you for a certification exam. You can find more information on individual Professional Certificate pages where it applies. Offered by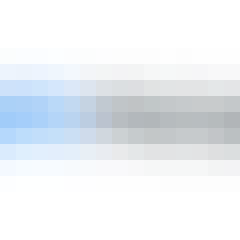 Meta
Meta builds technologies that help people connect with friends and family, find communities, and grow businesses. On successful completion of the Meta Social Media Marketing Certificate or Meta Marketing Analytics Certificate, you'll gain access to the Meta Career Programs Job Board - a job search platform with 200+ employers looking to hire.
Frequently Asked Questions
What is the refund policy?

Can I just enroll in a single course?

Is this course really 100% online? Do I need to attend any classes in person?

What background knowledge is necessary?

What does a database engineer do?

What type of companies hire database engineers?

What jobs will this prepare me for?

Why start a career in software engineering?

Why should I earn a Meta certificate?

What resources will be available to help me with my job search?

Why did Meta create this program?

What is the Meta Career Programs Job Board?

How long does it take to complete the specialization?

What background knowledge is necessary?

Do I need a certain device to take this course?

Do I need to take the courses in a specific order?

Will I earn university credit for completing the specialization?
More questions? Visit the Learner Help Center.